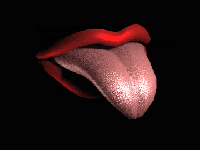 Ladies of Louisville are you tired of men who don't know how to give good oral sex and don't appreciate the female form? Well do I have some wonderful news for you.
Louisville Free Face
is a site put together by George Kistner offering his skills for free to any attractive women in the area who would like it. He feels even the best should practice and would like to practice whenever he can. Are you intrigued? I know I was, that is until I saw his picture. Let's just say he is not my type. Click read more to find out about this fantastic opportunity.


George, who also goes by vampire lord or god, would like all the attractive women of Louisville to apply. Yes you have to be attractive according to him, that's one of his terms. Other terms include; must be of legal age, be clean and disease free, be nude during the act, be single or in an open relationship and would like you to tell your friends about him if you have a good time. He is completely serious about this and how good he believes he is. He talks about all the wonderful side effects you get from having an orgasm and the benefits that are involved. Not once does he mention that you must do anything in return, such a gentleman.

He has a whole about me section which I found entertaining. His full name is Leslie George Kistner III and currently has magenta hair. His hobbies include weightlifting, vampires and video games. My favorite hobby of his is he enjoys religions that employ the use of "magick." Maybe he incorporates some of this "magick" into his oral skills, you could leave with a magical vagina that sings the praises of George and what he has done to it.

His guest book is not very long. People comment on how cool he is for doing this and how he can make his site better. His friends and family leave their thoughts too. I'm sure his mom loves what he is doing for his community. Granted my parents ready my site but I'm not offering up my skills to anybody who wants it. However if I did have an application to date me it would only really have 3 questions. Do you have tattoos? Are you intimidated by my sex knowledge? And how do you feel about unicorns?